BETTER BAKING, BETTER FOR YOU.
From cup-for-cup flour blends and sweeteners to aluminium-free baking powders and sweeten-to-taste pie fillings, BakeGood™ allows everyone to create their own goodness with ingredients they can feel good about.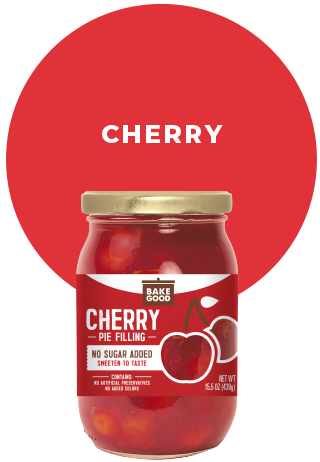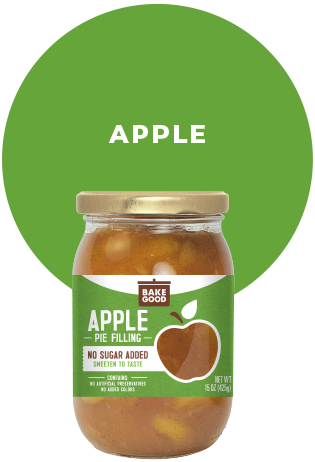 PIE FILLING
SWEETNESS IS IN THE PIE OF THE BEHOLDER.
Our sweeten-to-taste pie fillings are made with real fruit, no artificial preservatives, and no added colors. We didn't add any sugar—so you can add your favorite sweetener at the sweetness level that's just right for you (whether that's a cup of sugar or erythritol, ¾ cup of stevia, ⅔cup agave or any other preference).
Nutrition Info: Cherry | Apple
FLOUR BLENDS
GO CUP-FOR-CUP WITH YOUR FAVORITE RECIPES.
Our flour blends are the perfect substitute for all-purpose flour, giving your baked goods delicious taste and texture every time. Therefore, you don't have to make changes or do extra math to bake something better for you.
Nutrition Info: Almond | Cauliflower | Coconut | Paleo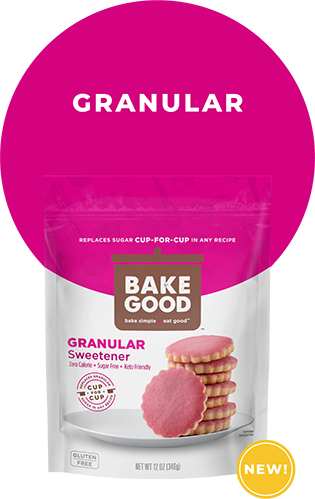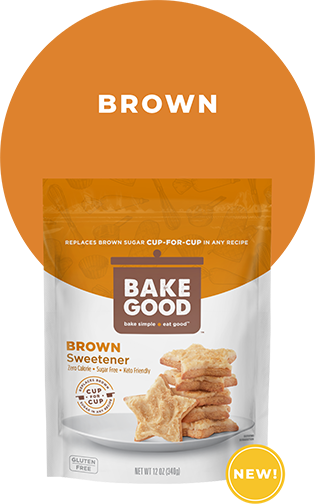 SWEETENER
REPLACE TRADITIONAL SWEETENERS WITH NO FLAVOR SACRIFICE.
Our zero-calorie granular and brown sweeteners replace traditional sugar cup-for-cup in all your favorite recipes.Specially crafted with keto-friendly, non-GMO ingredients, these sweeteners are designed to brown and give your baked goods the same taste and texture you desire, without any aftertaste or recipe guesswork.
Nutrition Info: Granular | Brown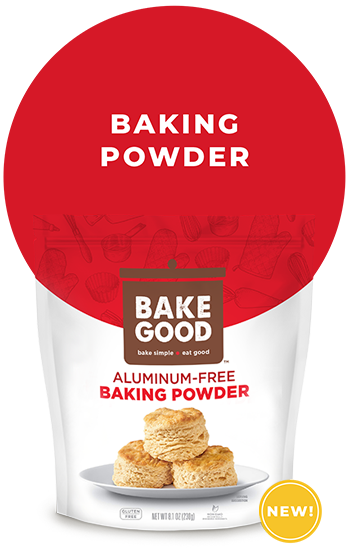 BAKING POWDER
BAKING SHOULD BE * ALUMINIUM FREE.
Our aluminum-free baking powder has all the ingredients you want in your baking, and none of the nonsense you don't. Certified gluten-free and non-GMO, this leveling agent has leveled up the baking game.
*While ingredients have been selected not to be derived from aluminum, they could contain trace amounts of naturally occurring aluminum.
Nutrition Info: Baking Powder